We are a boutique admissions mentoring company.
Astroff is not just an admissions consulting firm; we are a comprehensive mentoring company. Our mandate is to facilitate the cultivation of skills necessary to be outstanding professionals.
Astroff offers strategic advice at each stage of the university application process. We are committed to helping students identify and gain admission to their preferred schools. Our services are designed to maximize an applicant's probability of acceptance to undergraduate, graduate and professional schools in Canada, the United States and overseas. Here are some of the programs where we have mentored candidates.
Astroff provides longitudinal, personalized mentorship and strategic advice to clients to guide them along the Astroff Path to success.
We endeavour to assist our clients in gaining admission to post-secondary institutions and to help clients achieve their academic and professional goals by providing strategic advice on the university application process and to help our clients succeed once they enter their studies.
Our mentoring philosophy.
Astroff is committed to more than developing successful applications. Our goal is to develop successful individuals.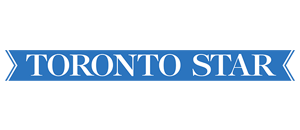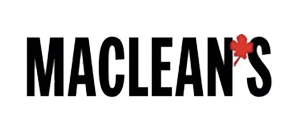 Robert Astroff, B.A., LL.B., M.A., Ph.D.
Dr. Robert Astroff is the company's president and nationally recognized expert on university admissions.  Dr. Astroff has graduated from four prestigious universities across Canada, having pursued academic studies at the highest level, attaining four university degrees including a law degree and Ph.D.  He has worked at the Department of Foreign Affairs and International Trade and the United Nations, to name a few.  He has published numerous articles in peer reviewed journals, lectured at prominent universities, and published several books on the admissions process.  Robert is personally involved in each client's progression through our program, so that each student can benefit directly from his expertise.  He has worked with thousands of students over the years advising them on how to best to build their profile to prepare the strongest application possible and lay a foundation for academic and professional success.  Read bio
Dorete Astroff, BComm (Hons), MAcc, CPA, CA
Dorete Astroff received a Bachelor of Commerce (Honours) and a Masters of Accountancy from the University of Manitoba. She subsequently earned the designation of Chartered Accountant and is currently a member of the Institute of Chartered Accountants of Ontario.
Before joining the company, Dorete accumulated 15 years of experience working in public accounting. She lectured extensively in the area of taxation and provided training to Chartered Accountants on legislative changes. She is the author of numerous articles and was featured on radio programs involving tax planning for individuals and corporations. 
Dorete is actively involved in all aspects of strategic development and client relations, monitoring the progress of each client along the Astroff Path. 
We select the best and brightest individuals who have demonstrated outstanding achievements to coach for Astroff.  These include: doctors, current medical, dental, and law students, Ph.D.s, and outstanding professionals who excel at mentoring candidates. As impressive as an individual might be in terms of their accomplishments, they also must possess strong interpersonal and communication skills, and the ability to serve as a teacher and mentor.  Only then can they convey difficult concepts on how to improve critical thinking and communication skills to our clients.  Once selected by Dr. Robert Astroff, he personally mentors each coach to ensure consistent messaging and methodologies are used throughout the process.
Thank you once again for helping me get to where I am today and I wish you all the best.
Acceptances: Dental School for University of Toronto, New York University, Nova Southeastern University